Our Mission
Reaching boys and girls for Jesus is the heart of what we do. We bring God's Word to children, teaching them about who Jesus is and what He did for them, for you, me and the entire world. We tell them about God's love for them and His desire for them to come to the saving knowledge of Christ in their own lives. We teach songs and Bible memory verses that enhance the message of salvation as well as learning how to make choices that are pleasing to the Lord. Our mission is to see children realize their need of Jesus to save them from their sins, to ask forgiveness and receive Jesus as their personal Lord and Savior.
Staff
CEM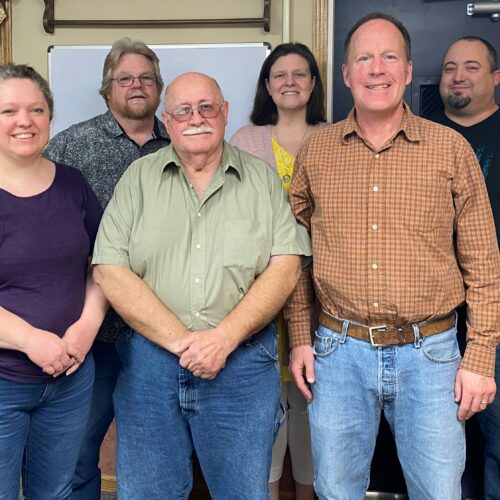 Board Members
The Board Members of CEM give their time, talent, love for Jesus and kids to oversee the ministry in various ways. Each board member brings a unique perspective to the table. They pray for the activities, clubs, volunteers, staff and children of CEM. They make prayerful decisions on the needs of CEM both here and in Togo, West Africa. The CEM Board gives their time by filling in when needed and tending to the needs of the building or any other things that come up. Many of our board members are involved in active ministry through Happy Day Club and Vacation Bible School or have been in the past, truly they have experienced and understand our mission field of reaching boys and girls for Jesus!
Kristina
Ministry Assistant
Hi. I'm Kristina, the ministry assistant here at CEM. I came to CEM in 2008 to help with the various duties of the ministry. I also help teach Happy Day Clubs, head up the Mailbox Club and coordinate our many volunteers! Being a ministry assistant is just doing whatever needs to be done for the ministry.
I understood my call to children's ministry when I received a message from a woman who told me she prayed for me when I was a child. It was then that I fully understood the importance of Christians in the lives of children, especially children who are not being raised in Christian homes or attending church. Even though I was prayed for as a child by someone whom I didn't remember, I didn't grow up in a Christian home or grow up going to church, it wasn't until I was an adult and a mother myself that I would come to know the Lord as my Savior. I have one grown daughter, Alex, who recently graduated from Taylor University and moved to Colorado Springs where she teaches fourth grade. I am also a foster parent, primarily to teens. Children have always been important to me, and I count it a sincere joy and blessing to be such an active part of Child Evangelism Ministries.
Fran
Bookkeeper
Fran came to CEM in 2013 to be our bookkeeper. She has been such an asset to this ministry with her knowledge and dedication to her work. She shares "It is a real privilege to be able to serve at Child Evangelism Ministries. My husband, Bill and I have been interested in CEM for a number of years." Fran served at Northside Baptist Church for many years. She and Bill have worked in Awana, Sunday School, and Music ministries there. Bill went home to be with the Lord in December of 2017. Fran served as the treasurer of the church for quite a few years and recently retired as the organist. Bill and Fran have three children, Kathy Spaugh of Elkhart, Jeffrey Craig of Angola and Tom Craig of Goshen. God has blessed them with nine grandchildren and 25 great-grandchildren. Fran says, "I really appreciate serving the Lord as Bookkeeper at CEM and working with such a wonderful staff and Board of Directors."
Dwight Kauffman
Chairman of Board
I have been married to my wife Carolyn for 48 years and have two children and seven grandchildren. During my lifetime I was a meat cutter and owned a meat market and locker plant for nine years. Plus, a youth leader and Sunday school teacher. Progressing from youth leader to youth pastor, to associate pastor and then senior pastor. While I was senior pastor at a small rural church we asked C.E.M. to lead our VBS. We were very impressed with their program and love of children and requested them to return until my retirement from the church. I have served on the board for eight years. Being on the board has been rewarding by seeing God work in area churches, schools and Togo ministering to children. There have been some tough decisions to make at C.E.M. but through prayer, God answered in marvelous ways. It has been a blessing serving the Lord over the years and especially with C.E.M.
John Parsons
Vice Chairman of Board
Being the son of missionaries, I had the privilege of growing up in the countries of Ghana and Ivory Coast, West Africa. All together I have lived and served in West Africa for close to 20 years.
My time with CEM began in 2009. I have served with CEM primarily as a consultant to the ministry of CEM in Togo West Africa. In 2019 I became the "ambassador" for CEM to Togo. I now oversee the ministry of CEM Togo.
My responsibility is to work with our team in Togo, to move the ministry forward, and to handle any issues that might arise.
I have been married to my wife Liz for 30 years. God has given us 2 wonderful daughters.
Gretchen McCavitt
Secretary and Interim Treasurer
Bio coming soon!
Matt McCavitt
Board Member
Bio coming soon!
John Randolph
Board Member
John Randolph has pastored People's Bible Church in Goshen/Benton since 1991. He has coached basketball and his wife, Jennifer has coached homeschool volleyball for around 20 years. John has taught Happy Day Clubs for around 20 years, with the help of his wife, their 5 children and about 35 people from their church, as well as many other wonderful volunteers from gospel-preaching churches. He started teaching HDC's at the Goshen schools of Waterford and also added Prairieview, when it was built. John was on CEM's advisory board and then later joined the regular board. He went with John Parsons to visit our CEM/HDC national missionaries at Togo, West Africa in 2010.
Jill Leiter
Board Member
My name is Jill Leiter and I have been involved with CEM for about 10 years. I started as a 5-day club hostess and then transitioned into a Happy Day Club teacher at Pinewood Elementary. I have had a passion for Children's Ministry my whole life and feel the great commission's calling for me specifically is to share the Gospel of Jesus Christ with children. The Lord continuously prepares and grows us in the works for which He has called us and looking back this is very evident in my own life. As a teen I worked at a local camp as a junior counselor, I also competed in Children's Bible story telling through the Word of Life program. Additionally, I helped my mom with her Jr. Church class on a regular basis. As an adult I have realized the tremendous gift I had being taught from the Bible my whole life and desire to offer the same opportunity to children in my community. There is no substitute for a relationship with Jesus Christ and the wisdom He offers from His word. This world needs to be introduced to the maker and keeper of their soul, who better to make those introductions than us! It is my pleasure to serve on the CEM board and continue the work of this vital ministry in our community.
Declaration of Faith
The eternal Godhead exists in three persons—the Father, the Son and the Holy Spirit, truly God and truly man.
Because of sin, no human can enter the kingdom of God until he is born again of the Holy Spirit.
Whoever believes in Him and in faith accepts His sacrificial death receives a new, spiritual nature and eternal life and standing as a child of God.
Those who have trusted Jesus Christ for salvation do, at death, pass immediately into His presence.
We believe in the personal, bodily return of the Lord Jesus Christ for His church, the true body of believers.
We believe in the Holy Scriptures as the verbally inspired Word of God.
Mankind was created in God's image, but lost sinless innocence through the sin of the first man, Adam.
Jesus Christ died as a substitutionary sacrifice for the sins of the whole world.
Christ rose again in the same body that had been crucified and bodily ascended to Heaven.
The souls of deceased unbelievers, the lost, pass into eternal punishment and misery.
It is the mission of the people of God to preach the Gospel throughout the world.
We place special emphasis in evangelizing children.